Planning the Perfect Baby Shower?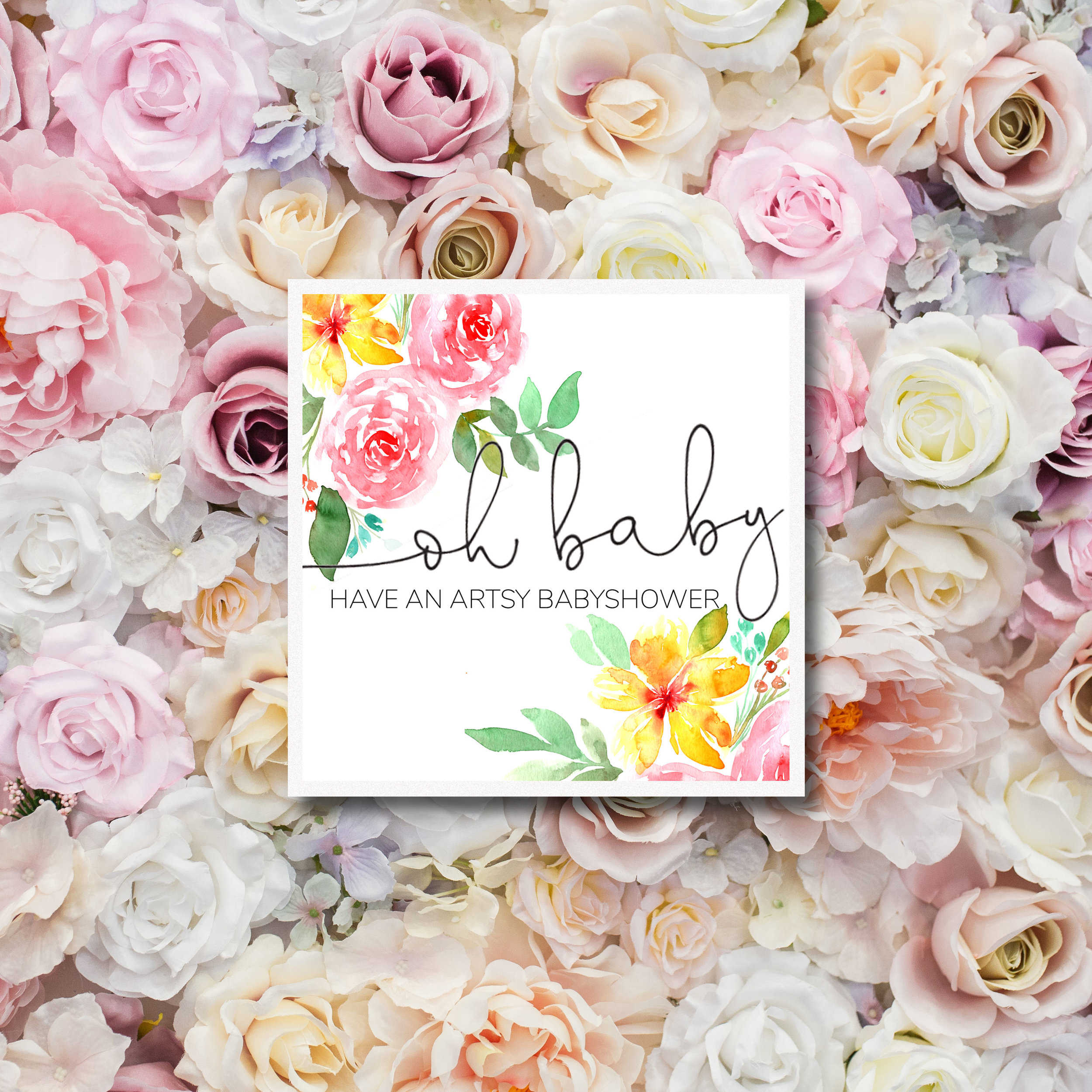 Planning the Perfect Baby Shower?
Host a Watercolour Paint pARTy!
A new baby will deliver memories you'll never forget! Why not make the baby shower that memorable too?
With a Creative Baby Shower experience, you can treat Mum To Be (and the bump!) to a relaxing watercolour activity that everyone will enjoy...no labour necessary!
Together, we'll bring out everyone's inner creative, while you design personalized art pieces as keepsakes to remember this special time or to decorate the new baby's bedroom.
It's guaranteed to be a baby shower everyone will love!
As your watercolour guide, I bring all the fun to you! For 2 hrs, we'll learn and explore some simple painting techniques that anyone can master, even if you've never painted before! All you have to do is choose your masterpiece idea, paint and enjoy the company of close friends and family, while I mentor you through the whole artistic process.
We'll even frame every piece of art at the end of the session, so you'll have the perfect presentation too. And for those with a little bit of a competitive spirit, the winning art piece gets a bottle of wine and bragging rights.
The best part of this brilliant baby shower activity is that it's fun for the guests and the Mum To Be will actually be relaxed during the whole event, enjoying every moment.
That's exactly what a baby shower should be!
What you Need to Know About Hosting a Baby Shower pARTy
I'll bring the watercolour paints, brushes, paper and the Prosecco to your location.
You get together the people a minimum of 8 and a max of 20, ensure everyone has enough space to sit and paint comfortably (flat tables are necessary for everyone participating) and pick your theme from the list below.
To make it really easy for everyone, the theme packages have pre-drawn illustrations and designs available for your guests use. If anyone wants to take on a bigger challenge, they can create their own design from the examples I provide.
And of course, I'll be there to guide each person every step of the way.
Create your works of art in:
Loose Florals

Landscapes

Baby toys

Baby animals

Patterns & Shapes

Origami style animals

Quotes

Cute monsters

Do you have more questions about the Baby Shower pARTy?
Send those questions my way or if you prefer I can give you a call